eZ cash allows you to do money transactions with your mobile phone.
This eZ Cash Woocommerce payment gateway plugin can use for your ecommerce WordPress website. Merchants can increase their sales by using this plugin. This is an ideal solution for successful transactions like making bill payments, purchasing goods online.
Most of the ecommerce websites in Sri Lanka having eZ Cash payment gateway. Because eZ Cash is user friendly and hassle free. This eZ Cash plugin provides security when doing online transactions. You can download and setup the plugin easily.
If you are happy to have this plugin in your WordPress website, please contact us.
Oganro Private Limited is proud to be associated with eZ Cash to develop this useful payment gateway plugin.
1.Install WordPress.

2.Install Woocommerce.

3.If you have already installed this plugin delete it before you add new plugin file.

4.Upload plugin zip file via wordpress admin panel or Unzip and upload contents of the plugin to your /wp-content/plugins/ directory

5.Activate the plugin through the 'Plugins' menu available in WordPress.

6.Enter payment gateway details in woocommerce->settings->checkout->ezcashIPG

5.Make sure to Enable Ezcash IPG Module in woocommerce checkout tab.
1.

Featured above is the plugin page view containing the EZ CASH IPG option. Make sure to activate this option from the available plugin page.
2.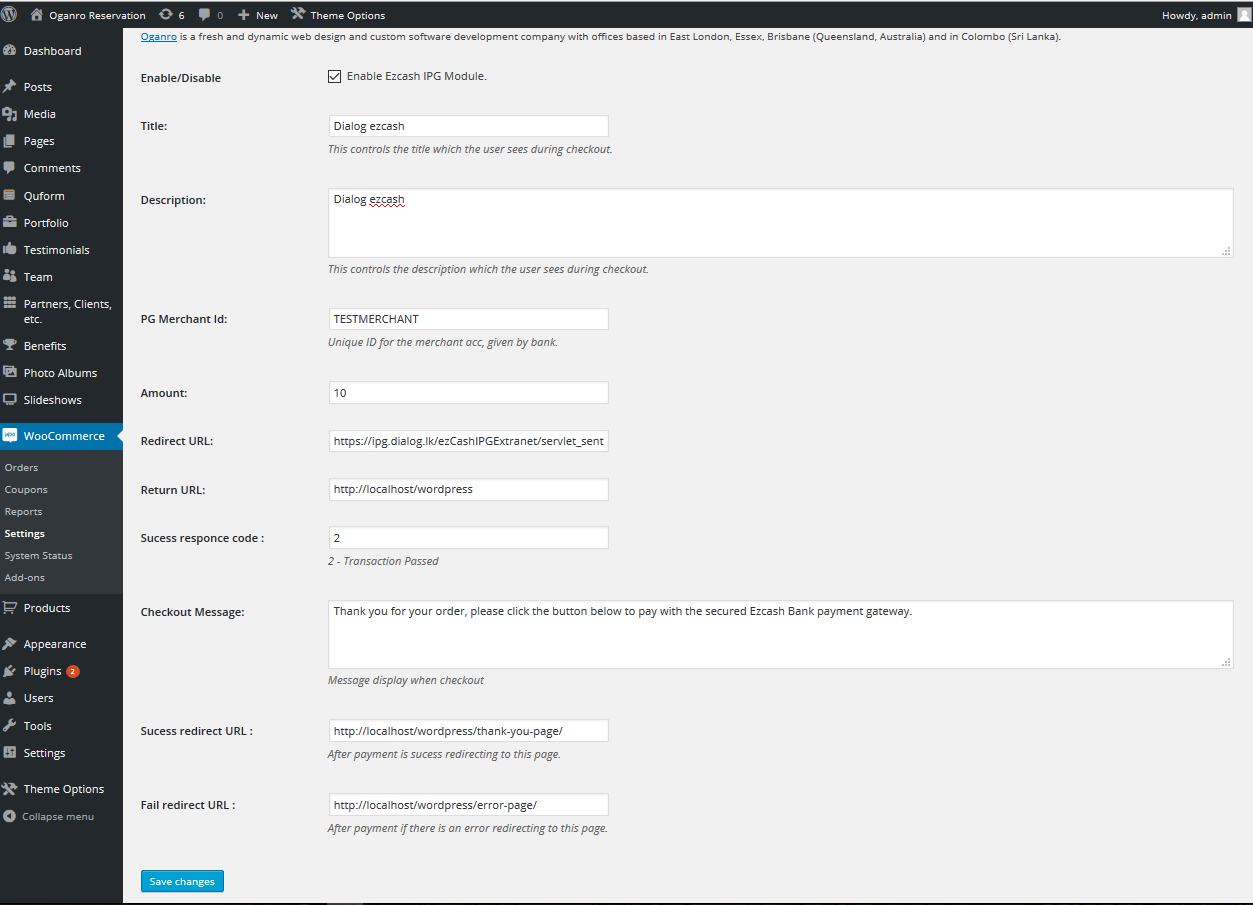 All relevant account information details are set in the above shown panel. Merchant ID,Return url are provided by Dialog.
3.