TRAVEL PORTAL DEVELOPMENT COMPANY
B2C & B2B OTA Travel Portal Development & Design Agency

All our solutions are fully bespoke & customly made according to each client's specific business logics, business process flows and system controls.
Welcome to OGANRO – a leading provider of innovative & cutting-edge Travel Portal Development and OTA Software Solutions. We are a renowned provider of web, mobile and digital marketing solutions
B2C B2B TRAVEL WEBSITE DESIGN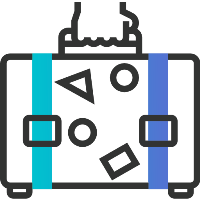 Expert On-Line Travel Portal Developers based in London, We can make sure you are one step ahead of your competitors. Minimize your admin cost and increase your productivity.The travel portal team here at Oganro is a dynamic one that possesses the combined skills and talents of an experienced panel, who can help you to reach your goals.
Hotel Booking Websites
Bookable Holiday Package Portals
Bespoke Web Designs
SEO Friendly Web Structures.
CMS Feature Enabled.
Ability to Add More than One Suppliers
Fully Automated Booking Process
Multi currency nad Multi Language ready.
DYNAMIC PACKAGE OPTION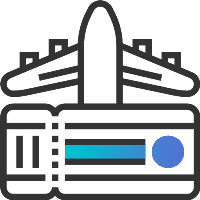 Online Tour Operators, Get best out of travel technology today. We always interested in what we can do with technology that your competitor never thought of doing yet! Endless suppliers to select from. Get the bet rates and capture your market quickly.
B2B and B2C Flight Reservation Systems
Affiliated Flight Reservation Websites
Online Integrated GDS XML APIs
Online Reservation/Booking Management
Flexibility to add Any/Unlimited Flight Suppliers
Ability to Select select Seats Online
Detailed Reservation Reporting Modules
Airline Special Service Requests
And many more features…
MULTI-LINGUAL MULTI-CURRENCY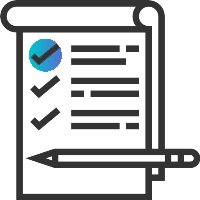 Reach international clients by having language option and currency options to suite them. we not only have these features, we make sure these language pages are search engine friendly and make sure they are index-able. This is great for SEO. Currency features are enabled with manual FX rate conversion as well as real time FX rate updates.
Endless Multiple Languages
Multi Currency Booking Facility
Left To Right Language Feature
Foreign Currency Conversion
Multi Currency Turnover Reports
Translated Hotel Vouchers and Invoices to Guests
Ingratiated with FOREX API for real time FX Rates
User Friendly Manual FX Currency Management
RESPONSIVE & SEO FRIENDLY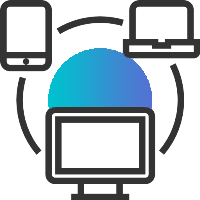 Responsive Travel Websites, compatible with any smart devices such as Tablets, iPads, mobile Phones. All our designs and developments created with search engine crawlable link structures and with all onsite SEO friendly features. We will make sure your travel site is futuristic and one step ahead of your competitor.
Fully Responsive Web Layouts
Two Step Easy Booking Process
SEO Friendly URL Structures
Search Engine Crawlable SEO Site Structures
Alt and Meta tag Optimized Images and Contents
Google Analytic Integrated
Robots Text Files and Google Map Ready
Social Media integrated and User Review Systems
WHY OGANRO? WE'RE THE TRAVEL INDUSTRY'S PRIME TRAVEL TECHNOLOGY COMPANY
CUSTOMIZED

TRAVEL SYSTEMS

All of our travel software solutions and OTA systems are bespoke developments, and specifically built to cater each client's needs. Oganro travel portal solutions always guaranteed best framework & technology.
NET

OR COMMISSION RATES

We have the ability to work with net rates, commission rates or direct rates or any such combinations simultaneously and develop travel websites according to your business goals.
SEO-FRIENDLY

TRAVEL PORTALS

Our developers and designers produce travel agency website and its URL structures that are SEO-friendly, so that online marketing campaigns are compatible and easy to implement.
THE ABILITY

TO EXPAND YOUR PRODUCTS AND/OR SERVICES

Conveniently and feasibly increase your product/service range with in your OTA website and to in line with market demands; for example, destination-based travel websites, promotions etc.
SECURE

ONLINE BOOKING

We always to make sure to provide a secure online booking process with in our software portals and booking modules, specialty integrated with a payment gateway facilities. our PGs guaranteed to be PCI DSS complaint as well.
EASY

INVENTORY MANAGEMENT

A user-friendly inventory management system with bed bank options are available to manage your own direct contracts. Fully flexible special offer management modules available.
LOW

RUNNING COST

We make sure that the running cost of your online travel portal and OTA website is kept at a minimum, along with the maintenance of fewer overheads too.
EXTENDABLE

& SCALABLE SYSTEM

We deliver future-proof travel software solutions and web developments, robust and scalable travel portal software & system modules together with user friendly navigation. As a travel portal development company we are always update with our technology.
TRAVEL

AGENCY SOFTWARE

We built custom software applications for your travel agency. Our developers and UI engineers have over 20 years of travel domain experience which we can guarantee you get the best brains to provide you seamless supplications with latest & best technology available to date.
GDS

INTEGRATION

GDS stand for Global Distribution System, as a specialised travel tec solution provider we have in-depth experience of integrating any type of GDS suppliers and create custom online travel agency solutions to our clients.
CREATIVE

TRAVEL WEBSITES

Our UI developers are not only providing you eye catching designs to your OTA website. We also we will make sure all sites are responsive and mobile friendly, and users will have best user experience throughout the site.
TRAVEL

TECHNOLOGY SPECIALIST

As a travel technology specialist we always provide high end travel software systems & solutions to our clients. Our travel domain specialist always analyse client requirement independently and provide most cost effective solution and software platform to match their unique business needs.
ONLINE

TRAVEL TECHNOLOGY

As an online travel technology provider Oganro has come long way for last 9 years. We have work with major well known brands in the current market as well as medium to start up travel businesses. Big or small we always promised to provide excellent solutions and customer service throughout.
TRAVEL

TECHNOLOGY SOLUTION

Online travel agencies and tour operators do have fierce competition across the globe to be successful. Our experienced travel software specialist is fully capable of developing custom software applications specific to your business need using your preferred business logics to overcome your challengers.
XML INTEGRATION SERVICES
We have in depth experience of working with major travel software suppliers and travel vendors all corners of the globe. We provide simplest integrations to more complex XML API integration with highest possibilities. Also we can help guide & direct best solutions and supplier vendors to match your commercial needs.
TRAVEL

PORTAL WIDGETS

Travel portal widget will help OTA business to turnaround country specific or city specific travel OTA websites in a shorter period of time. Having full control over static pages, business owners have will be able to manage and optimise their web pages to search engines.