AIRLINE RESERVATION SYSTEMS
WE DEVELOP CUSOTM FLIGHT BOOKING ENGINES !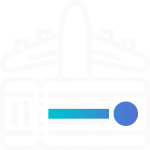 We are an experienced Flight Booking Engine Development team.
Flight reservation portal is the back born of a travel reservation web sites. Having comprehensive and complete flight booking engine with useful options and features will enable visitors to search and book airline seats easily and freely.
FLIGHT BOOKING ENGINE
IS THE MOST ADVANCED BOOKABLE SECTION IN OTA SYSTEMS.
Flight Booking Engine is an online solution which enables travellers to search and book airline flight tickets /airline tickets real-time. In other words it is an online system represents front end side and consumer side of the airlines or GDS systems. Being an OTA or an online based travel company, Flight Booking Engine enable front end user to search global travel destinations, book & produce the PNR after processing payment through a payment gateway. By means of these web services on airline booking portal interface, airline availabilities & rates can be display based on user search. Customer can choose preferred seat and progress to complete the booking.
Flight Booking Portal Features!
Understanding flight booking engine features and its characteristic definitely help to appreciate their true values to the end user and portal administrators. Clicks hear to see detailed explanation of each of these modules we have listed on this page.
Types of Flight Booking Engines
B2C FLIGHT BOOKING SOFTWARE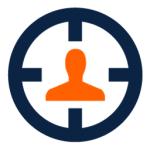 Business to customer flight booking engines simply offer search and book airline facilities to end-customer directly.
Flight portal administrator can mark-up or add commissions and offer GDS or none GDS contents to the front end user to complete the booking through a payment gateway.
Checkout can be done with automated e ticketing option or through provisional booking method.
B2B FLIGHT BOOKING SOFTWARE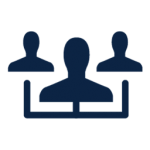 Business to business flight booking engines are specially design for OTAs to offer airline booking facilities to smaller travel business who does not have access to GDS systems or none GDS systems.
Smaller travel agents will be given credits through a cash deposit or cash basis, and end user will be settling their payments directly to smaller agents upon booking confirmation.
B2E FLIGHT BOOKING SOFTWARE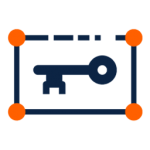 Businesses to employee flight portal solutions are also called as corporate travel portals. Idea behind this concept is to provide flight portal facility to corporate businesses and corporate clients to create their airline reservations directly for their business travel needs without going through travel agents. This model is really profitable model is really popular across cooperate business sector mainly due to simplicity.
We Integrate Flight Booking Engine With Multitudes of Service Channels
In the current market, OTAs (Online Travel Agencies) need to be well ahead in the game in terms rates as and technology to compete with the rest of the market. When it comes to flight reservations, travellers always look out for best deals and convenience when making their next flight reservation. On the other hand it is essential to be able to present accurate and real-time flight information to the traveller to make an informed decision with confident.
With years of experience in travel and leisure technology sector, we are fully capable of developing and designing such a system. Our flight portal solution is fully customisable and able to integrate with multitudes of service channels, such as the call centres, travel agencies, CRM and ERP systems with their own unique interfaces.
Leading Travel Software Solution Developers
Oganro is a leading travel software development company having years of experience in integrating complex Flight GDS and Consolidators through their XML APIs. We have in-depth experience developing various travel portal models such as B2C, B2B, B2B2C, B2B2B, B2E and Corporate portals. Currently we are providing our services globally. This includes regions such as UK, Europe, south East Asia, USA, UAE, Newzeland, and Australia.
Our expert knowledge in travel portal development can help travel companies to built travel portal software solutions integrated with flight booking engines, GDS and Non-GDS solutions. Our developers already completed integrating supplier APIs such as Amadeus, TravelPort UAPI, Galileo GDS, TBO , SABRE GDS, Arzoo, Yatra, RIA, etc.
Contact us today to receive no obligation free quotation for custom built B2C or B2B flight booking engine solution.
FLIGHT BOOKING ENGINE FEATURES SUMMARY
One-Way and Returen Search Option
Multi City Search Option
Flexi Fares (+/- 3 days)
Airline Matrix Feature
Search Modification Facility
Advance flight filtering Options
B2C User Account Facility
B2C User Account Functions
Extra Baggage Adding Facility
Single pax cancellation facility
Meal Preference Facility
Seat Preference Facility
Destination city Weather Info
Customer Booking Reminders
Cross Sell (Hotel, Transfers etc…)
Fare Calendar with Daily Lowest Fares
CMS friendly Search Widgets
Single Signup Module
Discount Code Functionality
Auto Balance Reminders
MULTIPLE PRODUCT

INTEGRATED FLIGHT BOOKING ENGINES
Our solution is a custom and expandable travel solution, which enable our customer to enhance their travel portal in phase by phase if required.
Example, to start with travel portal can be developing with one travel service I.e. Flights. Furthermore portal can be only integrated with one Flight GDS or Consolidator to start with. But later stage, if required we can add additional services or suppliers without interrupting clients' day today business process. When deploying a solution to a new client, we always maintain two servers (production and live).
We always release completed modules, functionalities, new services or suppliers to live environment only when we complete our QA process and client complete their testing process. Once client given all go ahead we release our new build to the live environment. Hence we can continually develop more services, integrate more suppliers or add new custom modules while customer is trading.