Global Distribution Service Providers with XML API Integration Facility
Before we get into the topic at hand, there are a couple of things we need to understand. For starters, what is a distribution channel?
In layman terms, a distribution channel is best described as the means through which a supplier offers their products/services to the end user. In other words, it is the path a manufacturer uses to reach the customer and make a sale. This is generally done through the use of third party resellers or direct mediums. In the travel industry, such distribution channels can take on many forms, including Online Travel Agencies.
Secondly, what is a GDS?Chances are you have used a GDS before at some point, unless you are new to the travel industry. In fact, it can also be dubbed the travel industry's lifeline. Short for Global Distribution System, the setup has proven to be an integral part of the process, effectively eliminating tedious manual work that was once required. Overlooked by the respective company, it allows for automated transactions in real time, usually between travel service providers and travel agencies. A GDS typically covers hotel reservations, flight booking and car rentals, consolidating all the information under one roof.
As technology grew in leaps and bounds over the years, so did the GDS services that were initially introduced. Today, some of the biggest names in the industry that specialise in GDS include Amadeus, Galileo, Sabre and Worldspan. They in turn support expansive travel websites with high traffic such a booking.com and Trip Advisor.
Here, you will find the best GDS providers complete with XML API integration facilities, ideal for online travel businesses wishing tointegrate GDS facilities with their other products.
Find below GDS providers with XML API integration facilities, ideal for online travel businesses wishes have GDS facilities with their other products.

Travelport Universal API
Located in Langley, Berkshire, Travelport is a significant contributor towards the booming, trillion-dollar global travel industry. Not long ago, it even wrapped up its first public offering on the New York Stock Exchange. Travelport, in fact, facilitates the work of providers...
Read More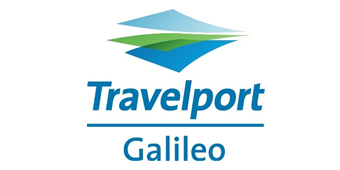 Galileo by Travelport
In 1971, United Airlines developed an automated central reservation system, a first for them, under the name Apollo. With American Airlines running a similar system called Sabre, it soon became apparent that they were dominating the industry at a time when air flights were rocketing upwards. In order to challenge them...
Read More

Amadeus Travel Technology
Most popular GDS supplier and offer over 310,000 hotels worldwide. They are renowned as a flight supplier
Read More

Sabre Travel Technologies
Sabre Travel Technologies (Semi Automated Business Research Environment), is a pioneer in airline automation, having paved the way for reservation automation...
Read More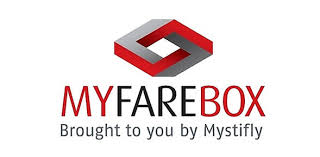 Worldspan by Travelport
Welcome to Worldspan, one of the most integral cogs in the global travel machine. As a division of the Travelport GDS business, they offer a wide range of services including the automated circulation of travel data, e-commerce facilities for other travel partners...
Read More