Nations Trust Bank is one of the well-known banks in Sri Lanka. And it is the issuer and sole acquirer for American Express Credit Cards in Sri Lanka.
Nations Trust American Express Woocommerce online payment gateway plugin can accept local and international credit, debit cards. Now you can have this plugin on your WordPress commercial website. Your customers can have better experience with online shopping.
This payment gateway plugin will help to increase the online sales of the vendors. We can guarantee about the security of making online payments using this plugin. There is an excellent security mechanism to protect this system from hackers and other security threats.
You are feel free to download the plugin. Before starting the setup you are required to do some configurations on server. You have to install the Java Development Kit. Then the setup process can done within few minutes. If you have any doubts regarding the installation process, you can inform it to our technical team. They will help you to configure the problems.
Customers have an opportunity to make their online payments in the website itself. No need of redirecting to different pages. Contact us to get this plugin for your commercial website.
We are proud to develop this payment gateway and provide the technical support for our customers.
1.Install WordPress

2.Ensure you have the latest version of WooCommerce plugin installed

3.If you have already installed this plugin delete it before you add new plugin file.

4.Upload plugin zip file via wordpress admin panel or Unzip and upload contents of the plugin to your /wp-content/plugins/ directory

5.Activate the plugin through the 'Plugins' menu available in WordPress.

6.Enter payment gateway details in woocommerce->settings->checkout->NTBIPG

7.Make sure to Enable NTB IPG Module in woocommerce checkout tab.
1.

Featured above is the plugin page view containing the Nationtrust Bank IPG option. Make sure to activate this option from the available plugin page.
2.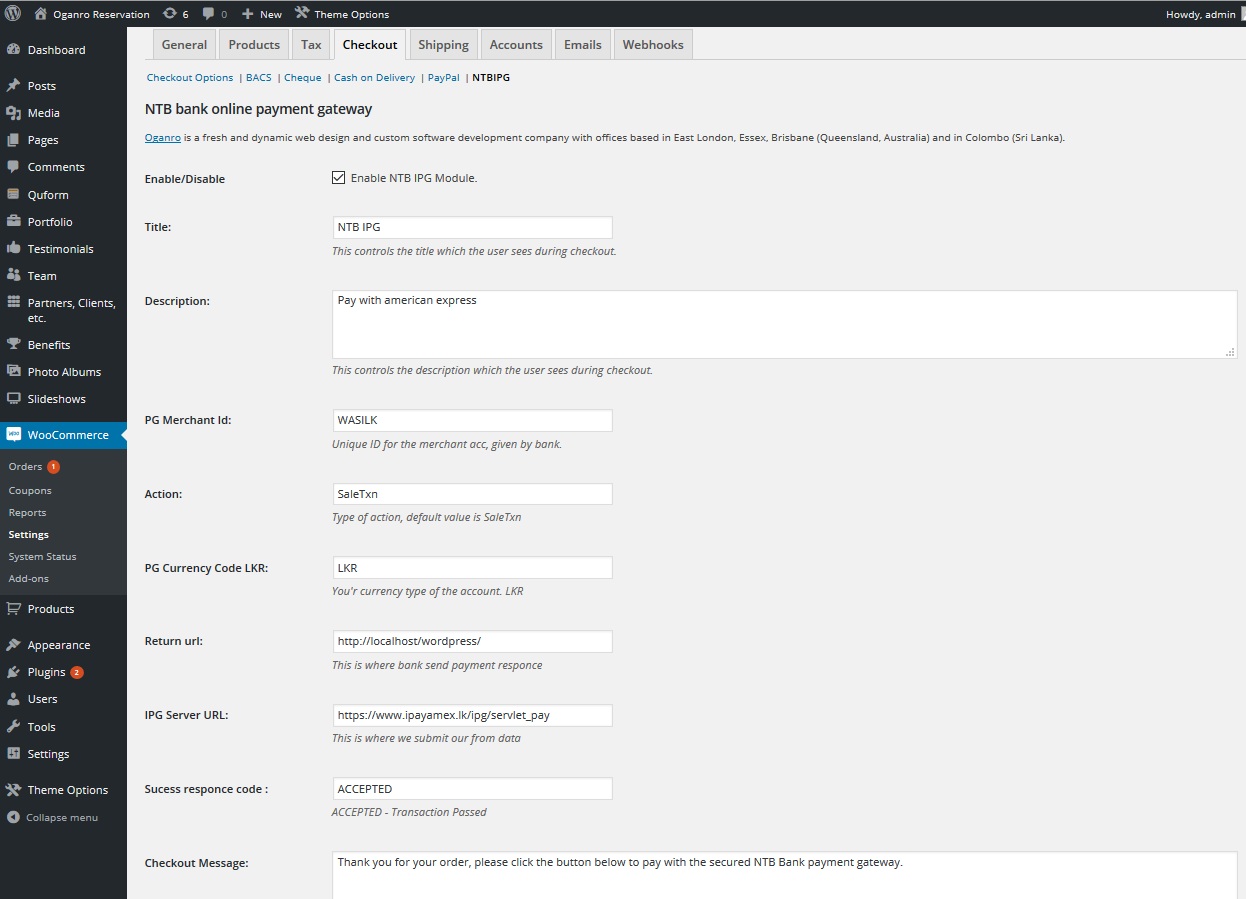 All relevant account information details are set in the above shown panel. Merchant ID are provided by Nationtrust bank.
3.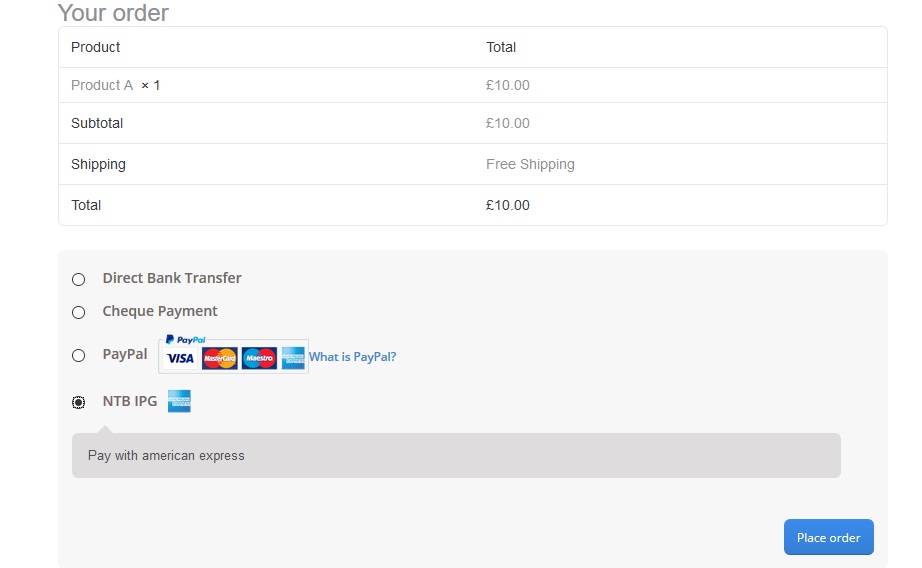 Displayed above are the Checkout Page payment options, inclusive of Nationtrust IPG, offered to users for selection.