MyFareBox – Multi GDS Interface Integrated
Across all GDS Platforms

Welcome to OGANRO – a leading provider of innovative & cutting-edge web solutions. We are a renowned provider of web, mobile and digital marketing solutions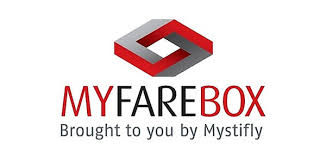 MyFareBox empowers you to book airlines 24/7 at contracted special fares via their anywhere to anywhere airfare reservation platform. Travel firms enjoy the benefit of access to lowest consolidated airfares from 70 nations with airfare content from over nine hundred airlines on Mystifly's exclusive b2b platform called MyFareBox.
MyFareBox integrates multi-GDS content and third party content connectors with planned LCC host as well as airline host system. Via MyFareBox, clients can get the most competitive SOTO/SITI from several countries. With a huge inventory, MyFareBox is the globe's biggest b2b platform providing consolidated airfares. This platform enables travel clients worldwide to reap unparalleled revenue with improved profit margins.
Another good reason for international travel firms to use MyFareBox is that it assists in mitigating probable loss incurred as a result of fluctuation in currency exchange rate by enabling transactions in local currency. Even tailored branding on e-tickets is possible through MyFareBox. They also offer a customized around the clock support service for 365 days for cancellations, rescheduling and various other requests.
MyFareBox offers a username, account code and provides all its benefits on a user-friendly web based platform to travel clients which is password protected and which facilitates to search, reserve, modify and print e-tickets.
MyFareBox OnePoint
For travel firms with diverse business models, MyFareBox OnePoint is the ideal air inventory solution. This web service assists travel customers in improving profitability, minimizing transaction costs, streamlining procurement process and enhancing customer service. Integration of MyFareBox OnePoint enables travel application platforms to gather best airfares from 70 nations with airfare content from more than 900 airlines.
This is an advanced combination of current GDS technologies. It is developed on open standards utilizing web services' Extensible Markup Language, Web Service Description Language, Simple Object Access Protocol and UDDI that is amenable with Open Travel Alliance standard XML schemas.
MyFareBox XClusive
The customized online white label solution MyFareBox XClusive provides access to the biggest inventory of lowest SITI/SOTO airfares from seventy nations with airfare content from over nine hundred airlines which includes LCCs. This solution empowers travel firms to manage their team and MyFareBox registered subagents in an effective and efficient manner via single platform.
MyFareBox XClusive enables agents to search, reserve, block, print invoices and order e-tickets on behalf of their respective subagents as well as markup on subagents' tickets. The solution enables agents to access reservation queue and ticket/ticketed order queue. It offers a proviso to observe and refine subagent related itineraries based on different parameters.
Travel firms simplify their travel programs for the customers by circulating all variations of airfares from more than 900 airlines across seventy countries utilizing MyFareBox XClusive. By sharing airfare content amongst their clients and branches using MyFareBox XClusive, travel companies benefit from unrivaled revenue.
MyFareBox Target Market
Corporate Travel Management Companies
Corporate travel management firms execute offline requests via MyFareBox. They enhance their income and market share by benefiting through customized around the clock services. MyFareBox provides upto forty percent savings on market related private and public fares with access to best airfares from seventy nations with airfare content from over nine hundred airlines. It also features fare and baggage rules to users, together with the facility to hold seats for a specific time period.
Online Travel Agents
Online Travel Agents utilize MyFareBox to augment their conversion rates and serve a huge global audience, hence improving revenue and market shares. They are able to access lowest airfares from seventy nations with airfare content from over 900 airlines. Online Travel Agents showcase market related private, published and public fares on the website assisting in substantial savings and providing numerous helpful options to their customers. This platform makes it feasible to amend bookings before ticket issuance and features fare and baggage rules to users, together with the facility to hold seats for a specific time period.
Tour Operators
Tour Operators are often exposed to challenges in getting access to bulk and FIT local airfares in some other country. My FareBox facilitates them to gather the best airfares from seventy nations with airfare content across more than nine hundred airlines as well as to save upto forty percent on SITI/SOTO tickets.
MyFareBox Queries
Registering For MyFareBox
Users can go to https://www.myfarebox.com/Home/Registration and register online. It is required for users to sign a license agreement with client registration on behalf of their companies.
Accessing MyFareBox
Once users are registered online, they can access MyFareBox by visiting https://live.myfarebox.com and providing the below details.
• User Name
• Account Number
• Password
Forgot The Password
When users enter the login page https://live.myfarebox.com, they can click the 'Forgot Password' link which will provide a form to fill your MyFareBox username and account number. Once the form is properly filled, press 'Send Request' button to obtain an email with an online link that will enable you to reset the MyFareBox password.
Countries And Consolidated Airfares Of Airlines That Can Be Accessed Via MyFareBox
MyFareBox provides consolidated airfares from seventy nations with airfare content across over nine hundred airlines. Click to see the list of airlines with which MyFareBox is incorporated.
Consolidated Airfares Of Low-Cost Carriers in MyFareBox
Consolidated fares of low-cost carriers are offered in MyFareBox. Click to view the list of low-cost Carriers.
Last Minute Modifications, Reservations and Cancellations
MyFareBox enables users to do last minute bookings, modifications and cancellations as far as the flight isn't controlled by the airport. All the fares provided on the solution are NET.
Online & Offline Booking Via MyFareBox
They offer an online web service module as well as an offline call centre module.
Souring Content For MyFareBox
MyFareBox gathers content from direct connect and multi-GDS airlines.
Co-Branding On MyFareBox
Co-branding is possible on MyFareBox but there is a cost involved in it.
Using Fares From MyFareBox On An Existing Portal
Using the MyFareBox OnePoint XML solution, they can power the portal you currently have with their content.
White Label Solution For MyFareBox
MyFareBox XClusive is the white label solution.
MyFareBox Booking Queries
Eliminating Credit Card Fees, Reserving From Wherever to Wherever & Providing Access To Travelers To Reserve Their Flights From Anyplace to Anyplace
When users pay via bank transfer, they can eliminate the credit card fees. Users can also keep a security deposit with them and do payments via wire transfer for reservations made via the solution.
To enable travelers to reserve from anyplace to anyplace, the MyFareBox OnePoint XML web service solution should be incorporated to your system.
Integrating Other Related APIs & Enterprise Service Bus
Mytifly isn't a travel technology firm providing technology. They provide a ticketing and reservation solution where they are accountable for completion.
Knowing When Bookings Are Reserved
Users will get the airline PNR as well as the transaction ID when reserving is confirmed. This can be also seen in the 'Booking Queue' category on the solution.
Confirming Seat Assignments
Mystifly does not permit pre-seating. Email to crm@myfarebox.com for seat requests.
Managing Frequent Flyer Numbers & Meal Requests
MyFareBox offers a proviso to update frequent flyer numbers and meal requests whilst delivering a ticket order request.
Getting E-Ticket Details
Once e-tickets are released, users are able to retrieve and print e-tickets via the 'Ticketed Queue' category on the platform.
Retrieving Old Bookings
Users are able to retrieve whatever reservations done under their Account/ID Number.
Changing Flights After Reserving
Contact our booking staff for assistance. Email to crm@myfarebox.com with the changes needed coupled with the reservation reference number. Their around the clock operations crew will help you to modify the reservation and deliver a new reservation number that could be retrieved from 'Booking Queue' section on MyFareBox.
Logo On Clients' Receipts
You can email the logo to them and they will update your logo on MyFareBox profile that belongs to you, which in return will be featured on the e-tickets delivered from your account. But there is a cost involved in tailored branding.
Present Reservation Status For PNR Is Pending
In case a PNR is wait-listed or pending, email the reservation reference number to their back office crew for confirmation. Once the reservation is confirmed, the reservation status will alter from wait-listed or pending to 'Booked' and will become accessible in the 'Booking queue' area on MyFareBox.
Unable To Place Ticket Order From Booking Queue
Check whether there are adequate funds in your respective MyFareBox account to deliver a ticket order request as well as check whether the ticket period of the itinerary has lapsed.
Credit Card Payment On myfarebox.mystifly.com
Users are able to pay through credit card. Choose the option 'Pay by Credit Card' whilst delivering the ticket order. However their payment gateway service provider will impose a transaction charge of 2.5% on the entire sum.
Paying For Tickets
Presently they accept payments via bank drafts, cheques and bank transfers which would be credited to the respective deposit account for your usage. Tickets can be paid via credit cards and bank transfers. However their payment gateway service provider will impose a transaction charge of 2.5% on the entire sum.
Rates Available On MyFareBox
All the rates/fares featured on MyFareBox are Non-Commissionable and NET rates.
Reservation Status is 'Not Booked'
MyFareBox might not be able to make a PNR because of various reasons such as session expiration between airline booking system and MyFareBox as well as non-availability of seats in a specific segment.
My FareBox Amendments Queries
Making Alterations To Flight Booking
Users are required to contact their booking staff for same. Email to crm@myfarebox.com with the modifications needed coupled with MyFareBox reservation number to do the needful.
Costing To Do Amendments
All alterations will draw a fee that differs within airlines. Other than this fee, Mystifly imposes a modification handling fee per passenger ticket. All these fees are debited to your account. They will also debit the variance in fare applicable when the modification is done.
Getting Tickets After Modifications
The modified tickets will be accessible in the 'Ticketed Bookings' category of your account. They could also email you the modified ticket(s) if requested.
Refunds & Cancellations Queries
Canceling Flights
Provide the MyFareBox reservation number and inform the refund request or cancellation to crm@myfarebox.com. Their around the clock crew will assess your request and respond accordingly.
Cancellation Charges
Cancelation fees are based on the time of cancellation, class of reservation, sector and airline. To identify what is applicable in your scenario, check the fare rules stated on the reservation page when you are doing the booking. Aside from the cancellation fees imposed by airlines, Mystifly imposes a service charge as stated in the license agreement.
The Latest Time For Cancelling Flights
Flights can be cancelled before the schedule is under the airport control.
Money Back Guarantee
They credit the sum again to your MyFareBox account after Mytifly gets the refund from respective airlines.
Processing Funds
Based on the type of refund and airline fare rules, the refund can differ. For example: no show, partially refundable and fully refundable. For more details on this, read the license agreement. This could differ from seven days in case of a wholly refundable ticket to over twenty one days for a partly refundable one.
Have Not Received Refund
Email their refund division refunds@mystifly.com to obtain a status update. You can also email to accounts@mystifly.com to expedite the process. For any facets that isn't listed above, email to sales@mystifly.com
Mystifly
Mystifly was initiated in the year 2009 as an anyplace to anyplace airfare consolidation services firm providing airfare content across over nine hundred airlines from seventy nations. Mystifly has evolved into a globally renowned firm with its eminent client base across fifty five countries within five years. Mystifly's supplier network in over 70 nations renders its clients the privilege to provide ticketing services across varied geographies.
It powers travel companies with wherever to wherever b2b reservation solution called MyFareBox with the facility to reserve lowest SITI/SOTO airfares originating from anywhere in the world. The exclusive blend of ticketing services and technology improves the value proposition of the service Mystifly offers. Equipped with the biggest inventory of airfares, travel firms in over fifty five nations have access to plenty of private, published and market specific fares across the world on an exclusive solution called MyFareBox.
Mytifly seeks and develops talent on a continuous basis. They partner with companies and people to enable them to attain their goals. Other than their constant pursuit for knowledge, they share their innovation and expertise to assist their clients win. They innovate to streamline ticketing services for their clients worldwide as well as constantly improve themselves to enhance their services. Mystifly is trustable and ethical in their activities as well as consistently thrive to build value for their clients by exceeding customer expectations.
Their vision is to be a world renowned travel consolidation services organization that provides the lowest airfares originating anywhere in the globe and thus delivering customer delight blending unparalleled service levels, automation, technology and talented people with the dedication to customer profitability. On the other hand Mystifly's mission is to be sincere in their activities and attain their goals by continuously innovating and surpassing expectations of the entire stakeholders with mutual trust, fairness and politeness towards suppliers, employees, customers and society.
Some of their clients include Worldwide Independent Travel Network, EFR Travel, Businesstravel.co.uk, Marine Tours S.A, Lupus Travel, Rask Travel, Pluton Travel & Tours and Wayte Travel Management to name a few. Mytifly's clients are from UK, China, Israel, Canada, USA, South Africa, Australia, Singapore, UAE and Russia to name some. Mystifly has also won notable awards such as Microsoft's Solution Excellence Awards 2014 in the 'Best Large Enterprise Solution' class and 'Best Global Consolidation Services' award at India Travel Awards 2014 (West India) to name a few.
Group Fares
Mystifly offers access to lowest consolidator fares across over nine hundred airlines inclusive of some low-cost carriers from seventy nations comprising Canada, USA, UK, Singapore, Greece, Australia and Cyprus etc. Other than regular airfares, Mytifly provides a range of special discounted airfares for travelers belonging to particular categories as well as those journeying for special reasons.
Group Fares is such a special category of airfares. Mytifly's group desk operates 24/7 offering group fare deals via several routes across airlines inclusive of scheduled LCCs and carriers. Due to the efforts to offer the top group fare deals, Mystifly Group Fare Center of Excellence has attained significant success with numerous big MICE agencies, TMCs and tour operators managing their group travel programs and fixed departure programs.
Regardless of the budget, group size and destination, Mystifly can get you the lowest group rates from anyplace to anyplace. They specialize in group packages such as MICE groups, leisure travel groups, missionary groups, domestic travel groups, business travel groups, wedding groups, charity groups, sports groups, student groups, religious groups, government groups, round the world groups, defense groups and tailored groups.
With Mytifly, you are guaranteed to obtain unique group rates on scheduled flights and LCCs for travel within South East Asia, Africa, China, Canada and USA, South America as well as Scandinavian, Greenland and Europe. One reason why tour operators depend on Mystifly Group Desk is due to the centralized point to control flights for their entire group series movement beginning from the planning upto landing stage, which relieves clients from time consuming tasks and enable them to operate more efficiently, while at the same time assist them to save costs. Another such reason is that Mytifly's group desk specialists operate in sync as part of the client's product crew beginning from the planning phase and present an efficient and most cost effective itinerary. These specialists also network with numerous airlines to provide the most economical fares.
The devoted group desk specialists are accessible 24/7 to manage the whole itinerary modifications and ticket issuance. These experts are located at various time zones with the relevant tour managers and products right through the process to offer the needed help regarding to airfare content.
FAQ
Airline Consolidator
They are ticketing brokers who purchase seats in large quantity from the airline and then resell those to travel agents usually those who focus in discount international travel or at times directly to the public.
Benefits Of Purchasing Tickets From Airline Consolidator Rather Than Via Airlines Directly
Buying from a consolidator results in lower airfares which are at times over seventy percent lesser than the airlines' published airfares. This is possible due to the elite relationship that is formed due to the large volumes of business; consolidators are able to bring to airlines.
Mystifly Offering Airline Consolidator Services
Mytifly provides airline consolidator services. As the biggest internationally renowned wherever to wherever air travel consolidation services firm, Mystifly empowers travel companies with intelligent airfare management and pricing solutions such as MyFareBox XClusive, MyFareBox OnePoint and MyFareBox that interface multi GDS content inclusive of market specific, private and public airfares.
Accessing And Reserving The Consolidator Fares Available With Mystifly
Clients of Mystifly have access to plenty of market specific, private and published airfare from over nine hundred airlines across seventy nations hosted by the most reliable travel consolidator network via an automated technology solution called MyFareBox. Users are able to register for free trial at https://live.myfarebox.com/Home/Registration
Mystifly Consolidating Airfares Directly From Airlines
Mystifly does not directly link with airlines, but integrates with multi-GDSs to access and offer the best consolidator airfares across the world.
An Offline Travel Agent Using Consolidator Fares Available On MyFareBox And Converting To Online Booking System
Mytifly awards you with the advantage to utilize Mystifly's white label program called MyFareBox XClusive to alter your travel business from being offline to online, made possible by the immense range of consolidated fare content available on MyFareBox.
Mystifly Providing Consolidator Group Fares
Mystifly provides consolidated group airfares. Please get in touch with their group desk for more details via email at groups@myfarebox.com
Qualifying To Become A MyFareBox User And Obtain Access To Consolidated Fares
To get the benefit of the lowest consolidator fares, any travel management firm, tour operator, OTA or travel agent involved in air ticketing could register at https://live.myfarebox.com/Home/Registration
Mystifly Launches MyFareBox 5G
For a better ticketing fulfillment user experience, MyFareBox 5G was introduced by Mytifly with much advanced benefits and features that are user-friendly. MyFareBox 5G streamlines the manner in which airfares are selected and details of airlines are viewed. Reservation errors are minimized via this solution. Even in a scenario where the database is disrupted, the usual business could be restored much faster. The MyFareBox 5G is the answer for those who look to run their ticketing fulfillment operations in a more effective and efficient manner.