Outside of personal use, Social Media Marketing is anything but fun. As a service we can come up with best social media plan to promote your business or brand, we will set set goals, identify your target audience, and then create just the right content to appeal to that audience.
Best Social Media

Marketing and Plan to Promote Your Business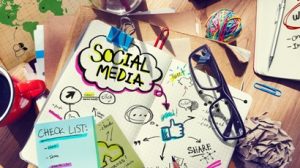 Higher website ranking increases traffic and traffic increases website ranking. Therefore, a wise way to draw traffic to your new (or renovated) site is via social networking.
It is impossible to use all the social networks because they are endless, but it is also unnecessary. Our Organic SEO company has studied the various social networks and knows which will suit your business or service best.
Through social networking you expand your reach and tighten the weave of your web. A tighter net catches more relevant browsers. Below are listed our posts that advise on the seventh SEO commandment of social networking.