WE BUILD CUSTOM BUILD, MARK INTERNATIONAL INTEGRATED TRAVEL PORTALS AND TRAVEL AGENCY WEBSITES!
Mark Travel International

End to End Travel Experience, Tour Operator Travel Service Wholesale Supplier

Welcome to The Mark Travel Corporation, where all your holiday dreams stand a good chance of becoming a reality. An inbound tour operator that has also established itself as a global corporation based in the U.S.A., they offer leisure travel services to wholesale tour agents in countries outside the States. They cover wide ground, offering travel solutions to North & Central America, Mexico, the Caribbean, Europe, Asia and the Middle-East.
Mark Travel API at a Glance
Over 70,000 hotels
Access to over 115 hotel chains
Vacation and Tour Specialist
Host-to-host XML connectivity
Over 6,000 attractions
Walt Disney and Disney World specialist
Resort ticket supplier
Sightseeing Tours Available
Ski lift and equipment rentals
Wordwide Transfer Options
1,100 destinations worldwide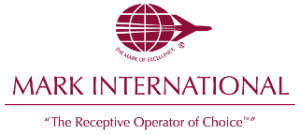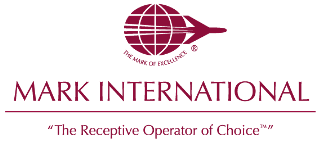 The Mark Travel Corporation (TMTC), company initiated in 1974, was envisioned by Bill La Macchia. Since then, it has grown from strength-to-strength, eventually securing itself a position as one of the chief travel providers internally, within the U.S. Today, it has more than 25 years of solid experience in the field, thereby ensuring an impeccable and intricately tailored service for all. In fact, they are so highly regarded within the industry that leading hotels as well as airlines have long enlisted them for the management of their brands.
Wholesale Travel Products with Most Competitive Prices
As a customer, you are assured of the most competitive prices for some of the most enjoyable holiday packages, including discounts on accommodation, entertainment and airfares to name a few. Browse through an enviable collection of offers which have been created hand-in-hand with their chosen partners, whom they have cemented a long-standing relationship with. Indeed, they feature around 70,000 hotels worldwide, along with 10,000 activities and 2,000 enthralling destinations. Needless to say, this allows them to deliver unique experiences with minimum hassle.
Aside from the typical travel packages which are crafted for general inquiries, they now cater to customized travel itineraries paired with special products for more perceptive clientele. They are able do this through their VIP Concierge program, which was launched in 2014 and has proven to be highly effective in expanding their reach and carrying the company name to new heights.
Travel Wholesale Supplier with Incredible Attention-to-Detail Product & Services
The Mark Travel Corporation has relied on a careful formula of incredible attention-to-detail, meticulous problem solving and flawless execution which is what has garnered the interest of new customers, whilst retaining some of their most faithful for many years. The company invests a great deal in research and development, which allows it to maintain a lead above its competitors by consistently extending superior travel options in the market. From high-end to more affordable suppliers, they have it all covered so that customers need not be inconvenienced at any point.
Browse through their extensive list of leisure travel deals for a thorough insight into the holiday that is waiting for you.