WE BUILD CUSTOM BUILD, PARITY RATE CHANNEL MANAGER API INTEGRATED TRAVEL PORTALS AND TRAVEL AGENCY WEBSITES!
ParityRate

Channel Manager XML API Integration Service
An Overview on ParityRate
Founded by Bruno Castella in 2006, Parity Rate is the brainchild of a hotel owner in Milan, Italy. They are known for their marketing solutions to hospitality businesses, drawing on personal industry experience dating back to 1973. Currently, the company boasts 3,000+ clients which continues to grow worldwide along with 500+ portals.
What Makes Them Special?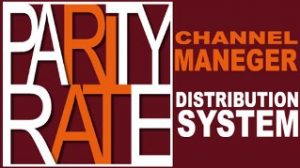 Since its birth in 2006, Parity Rate has enjoyed 8 years of partnership and the benefit of the digital world. The Internet too, has of course played an instrumental role in its growth.
As such, Parity Rate was able to enter the Italian and European markets with an offer for a single, convenient interface. This was an ICT platform that could function as a system integrator. The platform allowed various software including GDS, PMS and RMS to link effortlessly to this interface. Currently, Parity Rate has offices in Milan, Madrid, Europe, Asia and America.
Aside from a 30-day free trial, their vast coverage allows you to regulate your rates across the web. Since it is a straightforward setup, you can easily pick it up saving time and costs. Additionally, it is quite convenient as it is cloud-based so you can work from anywhere you want at any time. Its PCI certification also guarantees maximum security for your valuable data.
Their Suite Rate Comparison feature further allows you to view all of your competition in one chart. If you run into any hurdles, make use of their on-line tutorials so they can assist you. In fact, they have customer support available throughout the week for your convenience. What is more, this assistance is personalized so you deal with professionals in the industry not a system. The person you speak to the first time, will also be who attends to you every time after that.
What you can Expect
You can look forward to maximum visibility across the web, allowing seamless connections. The real-time updates on all connected platforms enables accurate data to reach the right people at the right time.
This means that as a hospitality professional, you will be able to increase revenue and thereby, profits.