WE BUILD CUSTOM BUILD, WORLDSPAN INTEGRATED TRAVEL PORTALS AND TRAVEL AGENCY WEBSITES!
Worldspan

is the is the 4th Biggest GDS provider in the world operating across European Union

Welcome to Worldspan, one of the most integral cogs in the global travel machine. As a division of the Travelport GDS business, they offer a wide range of services including the automated circulation of travel data, e-commerce facilities for other travel partners such as agencies and organisations, as well as Internet products and connectivity. Additionally, they have accommodated a variety of IT services along with similar products that have been especially added on, to support the needs of leading airlines.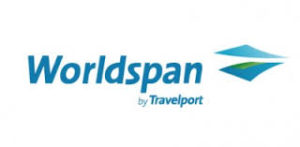 Founded in 1990, Worldspan was initially formed with the aim of selling its GDS services across global travel organisations. Over time, the modest company spread its wings across major continents, covering North America, Europe, South America and Asia. The business exchanged hands a couple of times, after which it was finally bought over by Travelport in 2007, which is how we know it today. Travelport is situated in Langley, Berkshire, a thriving organisation in the travel industry. Buyers are able to browse through many different suppliers, selecting one depending on their needs through this platform.
Worldspan's services are unparalleled and some of the most superior in the field. Whether you are looking to book flights, accommodation, rent cars, sift through tour packages or take a look at other related travel products, your work is cut out for you. Travelport is, in itself, a behemoth firm featuring over 600,000 hotels and over 300 airlines. Hence, Worldspan is indeed represented by one of the most powerful travel arms in the world which ensures optimal customer service, impeccable products and consistent support.
Worldspan API at a Glance
Over 600,000 Hotels
Over 300 Airlines
4th Largest GDS Provider
eCommerce Facilities
Real-time Product Connectivity
Great Asian Airline Inventory
Net rate producrs
Flexible Airline Rates
Dominate Europe