WE BUILD CUSTOM BUILD, YIELD PLANET API INTEGRATED TRAVEL PORTALS AND TRAVEL AGENCY WEBSITES!
Yield Planet

XML API Integration Service
An Overview on Yield Planet
yieldPlanet is a software provider that serves the hospitality industry through hotel revenue and channel management. Created in 2009 in Poland under yieldPlanet SA, its seasoned team of experts bring 20+ years of experience. While Barcelona and Bucharest house their sales offices, Warsaw is home to their head office. They have also stationed representatives in countries like Bulgaria, Argentina, Mexico and the Czech Republic. As such, yieldPlanet is currently expanding into one of the world's most significant electronic connectivity gateways within the industry. And to-date, they have over 3,000 clients under their belt.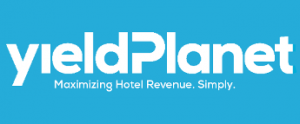 Control of all your online distribution channels through one centre-point: yieldPlanet's channel management tool. OTA partners are therefore able to receive real-times updates on prices, restrictions and availabilities of hotel rooms. Hoteliers can also build revenue and profit oriented strategies thanks to its superior analytical abilities. Furthermore, it is noteworthy that though their solutions are user-friendly, they are influential and able to tackle challenges.
There is no need to worry about hidden costs. There are also no commission fees whatsoever, and the product is competitively priced. You can sign up for the annual, quarterly or monthly subscription based on your needs. There will also be a selection of PMS packages integrated with the Channel Manager. What is more, you can pre-plan upto 20 arrangements that address individual room and rate plan prices. The Centre Allotment Feature will guarantee a tighter grip on bookings and cancellations with simultaneous updates. Make sure you take advantage of their advanced analytics, for enhanced analysis as well for enhanced business practices. Request a demo for a guided start.
Targeted Services
The best solutions are prepared by the yieldPlanet's team of competent, vibrant people. Furthermore, their clients' requirements are what guide the creation of their products. This means that hotels are able to develop strategies that are specific to them individually.
Better Control
The easy management of their online sales channels allows clients to look forward to better online distribution. Moreover, the channel manager will update and calculate drafted rate plans. Clients can also conduct all activities from a single point thanks to their setup. Since they have an impressive collection of around 400 channels, one can lay out their ideal distribution portfolio.