ONLINE GDS RESERVATION SYSTEM DEVELOPERS
We work with Amadeus, Galileo, Wordspan and Apollo GDS Providers

We provide API integration services with GDS solutions as well as any type travel wholesale service providers.. We have over 10 years of experience industry. Get in touch with us today to receive a free quote.
Welcome to OGANRO – a leading provider of innovative and cutting-edge travel technology solution provider. We are specialised for travel and leisure sector software developments and web application development services.
B2B & B2C HOTEL PORTALS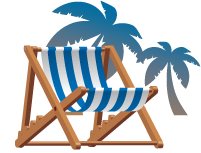 Oganro passionately undertakes the design and development of customized and advanced travel agency systems that are of world class standard, yet affordable in price. So feel free to take your travel and leisure business to new levels with us, then!
B2B & B2B Hotel Portal Websites
B2C & B2B Affiliate Hotel Websites
Hotel Supplier XML API Integration
Bed Bank Modules (for Direct Contracts)
Real Time Inventory & Rates
Online Reservation Facility
Automated Hotel Vouchers to Clients
Connected to Global Distribution Systems (GDS)
Package Options with Flights, Transfers
ONLINE FLIGHT RESERVATION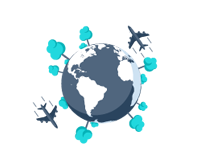 With the integration of a renowned GDS such as Galileo or Amadeus to a travel system via XML/APIs, access real-time tour and travel inventories and make reservations instantly – and reduce your overheads in the process too!
B2B & B2C Flight Reservation Systems
Affiliated Flight Reservation Websites
Online Integrated GDS XML APIs
Reservation/Booking Management
Flexibility to add Any/Unlimited Flight Suppliers
Ability to Select select Seats Online
Detailed Reservation Reporting Modules
Airline Special Service Requests
And many more features…
Multi Language & Multi Currency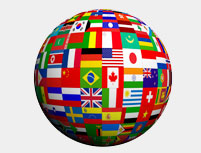 Expand your travel business to any level by having futures. Unlimited XML supplier support, advanced profit mark-up features, Great B2B functions, While labelling & Search Widget Options, Own bed bank management (Direct Contract), Multiple gateway options, Multi language with RTL features
Endless Multiple Languages
Multi Currency Booking Facility
Left To Right Language Feature
Foreign Currency Conversion
Multi Currency Turnover Reports
Translated Hotel Vouchers & Invoices
Ingratiated with FOREX APIs
Manual FX Currency Management
Responsive & SEO Friendly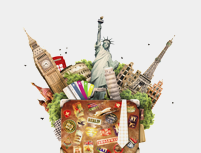 Responsive Travel Websites, compatible with any smart devices such as Tablets, iPads, mobile Phones. All our designs and developments created with search engine crawlable link structures and with all onsite SEO friendly features. We will make sure your travel site is futuristic and one step ahead of your competitor.
Fully Responsive Web Layouts
Two Step Easy Booking Process
SEO Friendly URL Structures
Search Engine Crawlable Web Structures
Alt & Meta Tag Optimized
Google Analytic Integrated
Robots Text Files & Google Maps
Social Media integrated
World-class online travel agent systems in Sri Lanka.
Oganro (Pvt) Ltd is a market leader in developing state-of-the-art travel agent search engine systems and a variety of other online travel agent system developments. While we specialize in providing comprehensive consultation and development strategies for all aspects of B2B (business to business) and B2C (business to customer) travel agent systems, we also specialize in the integration of various APIs for:
BUS BOOKING PORTALS
CAR HIRE RESERVATION SYSTEMS
FOREIGN CURRENCY EXCHANGE (FOREX)
TAXI RESERVATION SYSTEMS
PACKAGED TRAVEL INSURANCE
PAYMENT GATEWAY INTIGRATION
White-labelling and search widget designing is also carried out for Sri Lankan travel agencies here at Oganro. Comprising of a seasoned workforce, our entire team of online travel/leisure specialists are well versed with working in correspondence to global travel technology partners such as Amadeus, GTA, Kuoni, Tourico, Rooms XML etc.
RECEIVE GREAT ADVANTAGES OVER OTHER SRI LANKAN TRAVEL AGENTS!
Travel Companies around the globe are now looking to increase their online market share by having user-friendly and innovative travel websites. By having travel websites that consist of sophisticated booking engines and fully automated booking processes, travel agents are now able to drastically reduce their manual administration time, effort and money.
Be it Travel agents big or small, we advise and guide all with the very best solutions that are suitable. As a result, we deliver dynamic travel websites, flash presentations and e-mail marketing techniques that help increase the number of customers and provide greater advantage over competitors. Here are our main Online Travel Agent Development services:
CAR

BOOKING ENGINES

We specialize in car and taxi reservation systems that are integrated with GPS (Global Positioning System) to rate inventory management, along with fully fledged rent-a-car system software, vehicle reservation system software and overall cab management systems that can assist you in running and maintaining cab service businesses in an organized and efficient manner.
PAYMENT

GATEWAY INTIGRATION

Our Online Payment Gateways can be integrated to any merchant provider for accepting secure online payments from customers. Additionally, we also specialize in International Payment Gateway Providers such as Realex, CyberSource, Streamline etc.
TRAVEL

PORTAL DEVELOPMENT

We provide cutting-edge B2B and B2C travel portal systems that are integrated with GDS, DMC (Destination Management Companies) as well as with your own direct contracts. From the options of working with either commissionable or NET rates (or combined), we'll guarantee the best user experience for your clientele that's similar to that of hotels.com or bookings.com!
PROPERTY

MANAGEMENT SOFTWAR

An absolute must-have for real-estate personnel, our advanced property management software enables agents, developers or landlords to efficiently manage their property particulars, tenant details, payment schedules and so on.
HOTEL

RESERVATION SYSTEMS

With booking engines that are convenient to use and manage, we provide comprehensive online hotel reservation systems for resorts, guest houses, BnBs, villas and a host of other hospitality agencies along with digital hotel vouchers and invoices – even over a wide range of display dimensions (such as that of smartphones).
FLIGHT

TICKET RESERVATION SYSTEMS

Our flight reservation system development strategies consist of an integration with a qualified GDS that can provide real-time updates in conjunction to sophisticated client management modules for versatile flight bookings and structured inventory management.