REQUEST A FREE QUOTE FOR A B2B OR B2C CUSTOM TRAVEL WEBSITE DEVELOPMENT, INTEGRATED WITH AIC TRAVEL GROUP TODAY!
AIC Group

Hotel Wholesaler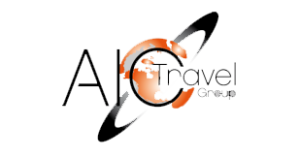 As one of the Europe's chief travel wholesaler offering a fully interactive online booking system, AIC Travel Group SA is effective and efficient throughout its whole value chain from technical deployment to professional assistance including hotel contracts. With a dynamic combination of robust values and superior technology coupled with well trained friendly staff, the company has been able to establish itself as a key player on the tourism market, setting aside their services exclusively to travel agents and tour operators worldwide.
Through AIC's XML integration solution, the results are fully customizable according to the interface and design of clients' reservations systems. Benefits of a XML integration with AIC Travel Group includes an inventory of over 100,000 hotels globally, competitive NET rates, superb customer service, high level of instant availability, quick and simpler integration, currency management, white label opportunity and a most secured & reliable booking system, plus many more.
Other than the hotel reservations, this travel wholesaler offers other touristic services such as visa support, flights, transfers, rentals and city tours to name a few. Clients are free to choose between luxury hotels, villas, apartments, ski resorts, beach holidays as well as properties in the Italian countryside; when it comes to requirements related to accommodations. Same way, when it comes to travel, clients have the privilege to select from a wider range of airlines, transfers (from airport, train station and hotel), car rental through AIC Towers, yacht for sailing and aquatic activities in paradisiacal destinations such as the Caribbean & Seychelles, ferries to take pleasure in a number of beautiful Mediterranean landscapes and trains for all domestic trips in Italy.
Similarly AIC Travel Group offers clients the choice to opt for other travel related services such as a wider choice of tourist tickets – available in AIC reservation system to save time and money for travelers – which comprise travel cards to museum entries, through shows or theme park tickets, as well as the possibility to reserve visits with guides, tours comprising shows, lunches, dinners (including Italian slow food & wine tours) and numerous other excursions. AIC Travel Group SA also guarantees to sort-out all the respective documents concerning the customers of the tour agencies and travel operators, so that they are able to receive their visa hassle-free.
Speak to our Travel Agency Software Application Development Specialist to find how we can help you get best out of AIC Group as a online travel agency or a online tour operator.