High quality guided tours plus individual and group tourism deals from Boscolo Travel.
Boscolo

Travel Hotel Supplier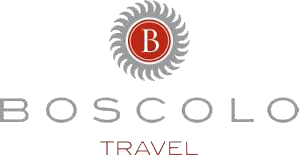 Boscolo's aim is to focus on providing high quality guided tours plus individual and group tourism deals. With 20 years of experience in the travel industry, Boscolo aims to offer clients unforgettable holiday experience by providing the opportunity to explore the most beautiful destinations all over the world. They are honored to be able to organize vacations for over 300,00 clients who are free to choose from 50,000 finest hotel and flights from foremost airlines plus off the shelf packages (hotel + flight). Their escorted tours comprise over 150 destinations. In 2007 Boscolo launched its' themed weekend gift boxes.
Initiated in the year 1978 in Venice, this travel suppler has since been catering to the international travel community without jeopardizing its Italian values. Boscolo is segmented into three divisions to be able to cater to the markets' needs in a specialized manner. They are Boscolo Hotels, Boscolo Travel and Hotel Engineering as well as Boscolo Academy. Their whole line of hotel properties are influenced by Italian designs & related heritage facets, making them the ideal ambassadors of fine Italian living, despite the exact locations they are situated in the world.
With this hotel supplier's 4 and 5 star accommodations – including their selection of best international hotel chains – located in numerous prestigious cities all around Europe, Boscolo Travel enables its travel agencies and tour operators to provide upscale products and services to their customers. This travel wholesaler's online reservation coupled with their customer care offer a touch of personal care that tremendously matters to the upscale clientele. Thanks to their fully integrated online booking system through which consumers, travel agents and tour operators access Boscolo's inventory, as well as their offline promotions at key Italian and international trade fairs; more than 80,000 room nights are reserved on a daily basis with immediate availability.
Are you looking for Travel Technology Solutions with Boscolo Travels ? give us a shout today!