DEVELOPMENT & TRAVEL PORTAL DEVELOPMENT QUOTE!
GTA

XML Hotel Supplier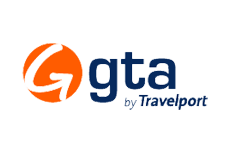 Due to their wealth of experience, privileged relationships and on the ground expertise, GTA has established itself as a premier in the provision of ground travel products and services to the totally independent travel industry (FIT). Well Known for their competitiveness and trustworthiness, GTA is able to unite travel wholesalers, retail and online travel agents, tour operators and consolidators worldwide to their huge portfolio of international travel content. They operate in an effective and efficient manner to be able to process over 21,000 bookings electronically every day and sell 12 million room nights in more than 25 languages online worldwide.
With products sourced from more than 45,000 travel wholesalers, GTA provides more than 44,000 properties and 14,000 destination services from over 185 nations globally, made available in 25 major languages to unite clients with more ways to produce lucrative travel experiences. GTA Travel offers more vital information on their online content comprising hotels, apartments, private and shared transfers, sightseeing tours, tourist attractions, museums and galleries, as well as restaurants.
This Hotel supplier ensures that finding the correct property is made easier for clients, who enjoy the option of searching hotels through grade, location or amenities to be able to refine their search results to the requirements of their customers. With their strength being dealing in the mid-range of 4 to 5 star properties, GTA is able to effectively and efficiently offer its clients the opportunity to offer their customers with a wider selection, ranging from standard to luxury suites.
GTA Travel also offers stress-free and value for money shared and private transfer services. With more than 9,000 standard and deluxe choices in more than 100 nations as well as 1,000 airport locations, coupled with over 500 scheduled coach and minibus services from airports, railway stations plus ports; this travel supplier is well positioned to cater to the budget conscious clients as well as the ones seeking luxury tours. GTA offers their clients the option to refine transfer search results by service details, meeting point maps, passenger & luggage capacity to drop off points, departure schedules as well as transfer times to name a few.
Also for those travel agents looking for options to satisfy their customers' sightseeing and recreational activity requirements, GTA's sightseeing content allows travel & tour operators to enlarge their role as a travel specialist by creating a world of pre-bookable opportunities to their customers as well as simultaneously allows them to receive commissions for doing so. Whether it is a cruise in down under or a cheese tour in Europe, this travel wholesaler offers custom-made tours with private guides and transfers that could exceed travelers' expectations.
One other vital facet of this travel suuplier is their customer service. From supporting new clients with information and guidance to cooperating with existing accounts to enhance their businesses, GTA is able to solve each and every clients' concerns in an effective and efficient manner. Even their website offers essential travel related tools and information such as travel guides in over 94 countries and 251 cities, money converter, weekly whether reports, passport/visa info, interactive maps and health advice to name a few.
GTA offers a retail booking site that is practical for travel agencies offering access to a load of travel content from a single website as well as a wholesale one which offers access to a wide-ranging global content and best negotiated rates of GTA, this too within a single site. Also GTA's XML API solution – which is user-friendly, platform and license free as well as flexible in the manner clients wish to define and feature information – allows online travel agencies and suppliers to access GTA's immense global travel content through XML interface for integration into their reservation system or website, without utilizing any of GTA's conventional booking sites. This travel wholesaler also offers distinguished travel agents a co-branded partner website with access to thousands of FIT products globally.