WE BUILD CUSTOM BUILD, HOTELBEDS INTEGRATED TRAVEL PORTALS & TRAVEL AGENCY WEBSITES!
Why HotelBeds

Hotel API is a Great Technology to build a B2B or B2C Online Travel Agency Websites

HotelBeds API Development Specialist, HotelBeds Hotel API is the most demanding hotel API the travel industry. Also as a HotelBeds Developer we love to work with them, simply because of their technical support service.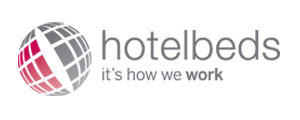 As a result It is one of the primary travel wholesalers with portfolio of over 70,000 hotels across 185 countries, they have enjoyed a double digit annual growth over the last 10 years. They have equipped with massive accommodation portfolio throughout 147 nations, it is ranging from budget inns to 5 star luxury resorts.
Most Innovative Hotel & Travel Service Wholesaler
HotelBeds API at a Glance
Over 70,000 Hotels
Transfers
Excursions
Cover over 185 countries
Multilingual customer support
Over 140 source markets
Net rate products
Commissionable products
Travel Product wholesaler
Dominate worldwide
Globally they have managed to sell 14 million room nights per annum while being active in over 100 source markets. In addition to being innovative, carefully analyzing the supply and demand trends of the travel industry and with ever changing online market they have constantly upgraded their technology to have an efficient system. For sure, this has being the main reason why they have managed to stay ahead of the travel industry for this long. furthermore, by having in-depth industry experience, They have always outperform their competitors. Furthermore, they have ensured a strong team-working ethics throughout all operations combined. Above points simply had ripple effects to add real value to their partners to be successful resellers.
In addition to having great contracting capabilities – they are offering competitive rates with lowest margins and with highest availability. HotelBeds guaranteed to have effective and efficient integration process to their cutting-edge Hotel API interface by simply having specialized, experienced & professional technical support team.
Below are the highlights of great customer service provided by Hotelbeds to their partners & developers.
Guaranteed industry leading up time of 99.4% to their clients
Unbelievable average response time of 4 hours for client queries
Multilingual customer service teams in Asia, Americas and Europe;
They have focuses on providing the best to their clients simply by excelling above three points. They always offer free technical assistance during and after integration to all of their commercial and HotelBeds Software Development Partners. Clients will enjoy the benefits of minimal set-up times and user-friendly tools that enhance their products by adding value to them. Which simply it will help increases the volume of client reservations.
HotelBeds

always make sure to stay one step ahead of rest of the travel industry sector

HotelBeds is renowned to offer the most adapted solutions to clients' requirements. Simply as a result of having offices in more than 130 destinations and staff on the ground with deep travel industry knowledge. Other notable facets includes their new APITUDE API solution. Which grants clients to generate incremental reservation volumes and compete successfully in this fast-expanding business, via its existing distribution channels. HotelBeds negotiate the best rates globally on transfer services, car rentals and leisure activities. To have a greater competitiveness, both Mainstream and distinguished key product rates are always crossed checked with competitors.

HotelBeds Development Service & HotelBeds Hotel API Integration Solution Provider
As a leading Travel Portal Development Company Oganro offer competitive XML integration services to hotelbeds latest API APITUDE.