GET A FREE TRAVEL WEBSITE DEVELOPMENT & TRAVEL PORTAL DEVELOPMENT QUOTE!
Kuoni

XML Hotel Supplier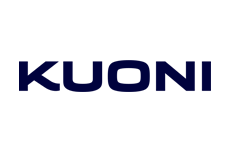 Ever since 1906, Kuoni Travel has been following the path of their founder Alfred Kuoni, a visionary and explorer, who always looked-out for new places and experiences as well as eased the path for fellow travelers with whom he shared his discoveries. With their know-how on 80 countries coupled with excellent customer service – which has helped them to win over 170 awards – Kuoni ensures every holiday booked with them is a memorable experience. Our professionals understand that each client is unique when it comes to individual preferences and are able to go the extra mile to assist in each step of the process to create the perfect holiday experience.
While specializing in destinations in the Far East, Indian Ocean and Africa as well as other parts of the globe, Kuoni – for any UK long haul tour operator – positions itself as the leading travel supplier, offering the widest range of travel products and holiday choices to its clients. Whilst ensuring that products and services create unforgettable holiday experiences, this travel wholesaler also guarantees that they are centered on the objective of responsible tourism. Kuoni has also incorporated a code of conduct in compliance with Travelife – which is a system used to evaluate company sustainability – for their suppliers, to ensure higher standards are followed throughout the entire operations.
Kuoni provides tailored vacations such as romantic vacations, wedding & honeymoon holidays, family vacations, private tours as well as vacations catering to niche markets such as music holidays for music connoisseurs to name a few. Also Kuoni offers travel arrangements ranging from budget accommodations to luxury private jet travel. While partnering with major airlines such as British Airways, Cathay Pacific and Virgin Atlantic to offer first-class travel experience, Kuoni has also partnered with few of the luxurious private jet providers around the world to offer an excellent travel experience to those who wish to travel with comfort and ease, comprising delicious meals, finest wines and the facility to arrive at the airport just minutes before departure, which are all tailored and catered privately and according to the preferences of the clients.
Kuoni's website, coupled with their marketing initiatives and products as well as their seamless XML integration, enables travel agents and tour operators to offer the best products that could exceed their customers' expectations.