GET A FREE TRAVEL WEBSITE DEVELOPMENT & TRAVEL PORTAL DEVELOPMENT QUOTE!
Tourico Holidays

XML Supplier Integration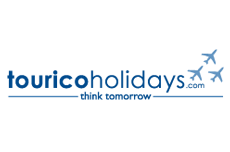 Over the period of 20 years, Tourico has expanded into a $1+ Billion organization. Using the most cutting-edge technology in the b2b travel arena, they are able to offer support to 4,900 clients across 100 nations worldwide. Using the combination of their robust technology and global distribution, Tourico Holidays aims to offer clients with incremental growth whilst reducing the cost of transactions. What is astonishing is their growth rate of 42% to date as well as the 90 million searches per day. To ensure the continuation and consistency of their success, they are striving to improve the living standards of their employees by serving millions of customers each year in a manner that will make their travel a matchless experience.
With their gross rate ability, Tourico allows upcoming travel agencies to flourish in their business by enabling them to provide hotels online without the financial obligation NET agreements call for. With their bigger margins, made possible through their buying strategy, Tourico offers its clients the flexibility to develop distinguished travel packages and promos. At the same time, this travel wholesaler is continuously seeking new destinations and product lines to add to their portfolio.
Tourico constantly strives to get more margin to their clients' bottom line via their differentiated contracting method of pre-paying for room blocks at selected hotels, which in return provides clients access to greatly discounted rates, no blackout dates, last-minute availability and more inventory. This process has made Tourico Holidays as one of the world's biggest purchaser of hotel room blocks as well as made the travel supplier to provide their clients a portfolio of over 57,000 hotel options globally.
Tourico Holidays has successfully established relationships with numerous prominent hotel suppliers comprising InterContinental Hotel Group, Choice Hotels International, Wyndham Hotel Group, Caesars Entertainment, Walt Disney World Resorts, Best Western, Hilton Worldwide, Accor, Marriot Hotels & Resorts to name a few. As a one-stop-shop for all travel related facets, Tourico offers its clients thousands of hotel chains and professionally run rentals globally as well as private and shared transfers in key destinations, which also includes competitive rates on various vehicle types from leading car rentals, coupled with tailored tours to thousands of attractions worldwide. They also ticket hundreds of airlines globally including leading and budget carriers, as well as provide both series and ad-hoc groups quotations – which are 25% lesser than present market rates – within 24 hours, plus a multilingual service with a dedicated group operator, coupled with other facilities like dispatch management, around the clock emergency contact and other related tailored pre & post services to name a few.
Every March, June and October of the year, Tourico initiates their popular seasonal hotel promotion featuring international upscale hotels providing free nights and progressive discounts. Every October of the year, this travel suppler coordinates with their clients throughout the world to transform their best revenue generating sale into a key donation campaign for their official philanthropic partner, Give Kids The World Village. With an average discount of 20% per hotel, Tourico benefits a great cause as well as a great set of suppliers with exceptional deals that assist in boosting business for Q1 check-ins and doubling the impact by matching sales dollar for dollar. Plus as part of their marketing initiative, Tourico offers its clients the facility to access their exclusive list of over 19,000 Pay stay and % off promotions in 2600 properties throughout 630 cities around the world, as well as video presentations – which features upscale properties falling into Tourico's exclusive deals category, and which could increase the potential margin by 10% – to make clients promotions thrive.
As a travel wholesaler whose major focus is on diminishing the costs for their partners and boosting revenue, Touric Holidays automates processes wherever possible and offers partners solutions that could increase efficiency and profits. Their cutting-edge proprietary and password protected booking system with full dynamic packaging capabilities; provides clients the facility to reserve flights, transfers, accommodations, activities and cruises to name a few. Other vital technological facets include Tourico's seamless integration to their hotels, attractions, transfers and car hire product, as well as providing the facility for clients to tailor online experience by being able to select from over 12 languages and dozens of currencies, coupled with the interactive hotel maps & virtual tours. One other main aspect is the fact that Tourico receives over 7,000 reservations, $3.5 million in revenue and 37 million searches per day. This data is collected by Tourico Holidays to serve their clients best, by offering multifaceted business analytics that assists them to take decisions based on authentic numbers for growth opportunities. Tourico's TGA (Travel Global Systems) was launched in 2003 and since has been offering b2b and b2c software solutions for managing huge volume transactions and reservations inside the travel industry.
Are you looking for a development company to develop your B2B or B2C Online Hotel Booking Engine with Tourico ? Contact us to get a free quote today.