GET A FREE TRAVEL WEBSITE DEVELOPMENT & TRAVEL PORTAL DEVELOPMENT QUOTE!
Travco

Hotel Wholesale Supplier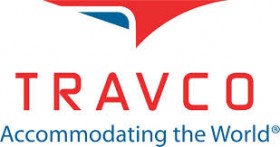 As one of the main global hotel wholesaler, Travco focuses on supplying outstanding hotel accommodation at the lowest rates to the travel trade. Whether it is dealing with independent distributors whose operations are small-scale or internationally esteemed tour operators, Travco LLP has the experience and expertise to cater to their diverse requirements. Similarly they are well experienced in working with hotels of all sizes and status, ranging from 5 star all inclusive resorts to 1 star budget hostels. Their booking system which can be viewed in 9 main languages, allows clients to reserve hotels efficiently in just five seconds. Further to this clear-cut system is the technology to integrate their whole database with their clients' own branded websites or applications via the travel supplier's XML interface. To make matters even more easier, Travco LLP has set-up a devoted technical support division to aid clients in every possible ways. Other valuable services offered by Travco includes specialized 24/7 FIT support and facility to arrange tailored tour packages for group travel all over the world.
With offices in Europe, Americas, Middle East and Down Under, coupled with their team of over 200 highly trained and experienced travel experts, this hotel wholesaler is able to cater to their clients' needs in the most meticulous manner. They also have an in-house safety and health department to ensure their inventory of available hotel rooms adhere to the utmost industry standards. Travco LLP also boats about their level of professionalism and courtesy shown when solving disputes quickly and fairly.
As a family managed business, Travco – initiated in 1988 – strives to continuously get accustomed to the markets' growing requirements, whilst staying true to their roots by providing their clientele an unparallel service. Having achieved a turnover of GBP 200million in 2013, Travco LLP has prioritized to upgrade its technology as well as the development of its HR. With around 300 travel professionals working in 13 global sales offices, catering to over 4,000 clients, coupled with a portfolio that reaches over 12,000 hotel partners in over 100 destinations worldwide; this hotel supplier – with over 26 years of experience – has been able to establish their reputation for delivering success.
If you are looking to Develop Travel Portal or XML API integration solution with Travco , feel free to get in touch with us.