GET A FREE TRAVEL WEBSITE DEVELOPMENT & TRAVEL PORTAL DEVELOPMENT QUOTE!
WHL

Worldwide Hotel link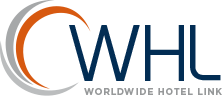 With a portfolio of over 15,000 direct contracts with hotels in 40 different countries globally, ranging from Europe to the Caribbean and with over 100 cities internationally, Worldwide Hotel Link has made their mark in this highly competitive global tourism industry. 2012 was a great year for them with a turnover of 60 million Euros, about 600,000 room-nights sold as well as with over 500,000 passengers. Presently with five offices in Rome, Venice, Madrid, London and Orlando and with more than 70 employees, WHL is able to seamlessly cater to a client base of over 160 tour operators worldwide.
From the start, World Wide Hotel – which is also a member of RIPE – has made it a priority to invest on the enhancement of its technology and human resources, the vital facets on which the growth of the Group is based. This hotel supplier's extranet interface grants their suppliers to display hotel info and images, show entire booking reservations inside the last 24 hours, present the recap of the entire reservations and arrival lists, handle free-sales and availability, to be notified of 'No Rooms Available' for certain dates/period as well as upload lower rates than initially arranged, to list a few. WHL also offers its clients with an interface to grant them to distribute the contents of the system and via third party sites.
The main aim of this hotel wholesaler is to purchase at best guaranteed prices with the assistance of their knowledge and skills as well as the advanced technological systems that make it feasible to compete within the utmost significant markets around the world. Expanding into new markets such as USA & UAE – to make their position stronger – is part of the organization's corporate strategy.