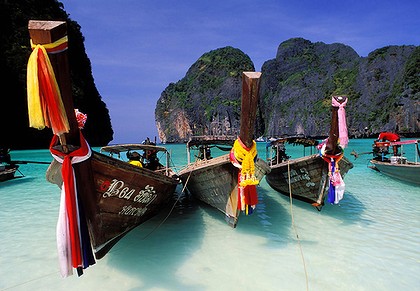 Travel agencies are trying to stay profitable as more companies switch to B2B travel agency system. In order to compete with online businesses, some travel agencies employ third party agents who work on commission. These businesses are dying each day unless they also embrace an Internet-based travel reservation system.
There are several companies that provide bespoke travel portal software development to travel agencies. They develop a travel website according to the need of the client. The on-line travel agent website development will have user-friendly features. It will help travel companies increase their profits and reduce their overhead costs.
Bespoke travel portal software development has unique features to cater to the special needs of the client. Most providers have a team of highly-qualified web developers and web designers that can come up with the ideal colours, fonts, and images to make domestic & international ticket booking systems according to the latest styles to bolster sales and attract more customers.
Advancements in technology have made online travel industry grow in recent years. A well-developed online based booking system and good travel website are effective in attracting more customers and earn more money without spending a lot of money in the on-line travel agent website development.
Successful online travel companies provide high-end services. Aside from domestic & international ticket booking systems, they also provide an on-line hotel reservation system/website. GDS travel portal developments help bring in more customers by consolidating services and products such as hotel reservations, airline reservations, and other services.
The global distribution system or GDS travel portal developments allow travel agents to make reservations on systems operated by vendors. The system doesn't have an inventory instead the vendors' reservation systems hold the inventory. A single GDS allows travel agents to select and book several hotels, flights and other services from vendors across the globe who are part of the system.
A bespoke travel portal software development is the best way for travel agencies to reach out to their target markets. A well-planned travel website makes the brand trustworthy. Technology such as XML integrated website development can provide services that users look for in an online travel booking system.
Visibility is important for companies. This is why a well-planned website is an important asset for online companies, including travel agencies. Suppliers want to reach out to more consumers and are working with online travel companies to have their brands seen by millions of people daily. GDS travel portal developments have allowed vendors to track online sales numbers and identify different markets. Suppliers work with travel agents and offer competitive rates, which is beneficial for travellers.
A B2B travel agency system allows online travel agents to offer special deals and rates that are not found in other websites. The rates are provided by the vendors, and it is up to the online travel agencies to publish them on their respective websites. Some of the rates are only available from online sources.
With an on-line flight and on-line hotel reservation system/website, a travel company can display its products and services on a web page to provide a one stop shop to customers. End users from across the globe can go to the website to purchase airline tickets or make reservations in hotels. The website should be user-friendly in order to make it easy for customers to browse the services and products and make purchases.
There are several things consumers look at a travel portal. These are things that holiday package website developers should consider when making a bespoke travel portal software development. Consumers want to compare prices as well as research about the various locations they can go to.
A good travel portal allows consumers to book airline flights, reserve their accommodations, and sign up for tour packages. It allows them to plan the next holiday getaway or business trip with ease. On-line travel agencies provide all the necessary information to make a trip a memorable and enjoyable experience.
These are just some of the benefits that you can get with a well-developed on-line travel booking system and a well-planned travel website. It doesn't matter whether you are a small start-up or an established travel agency looking into on-line travel agent website development.