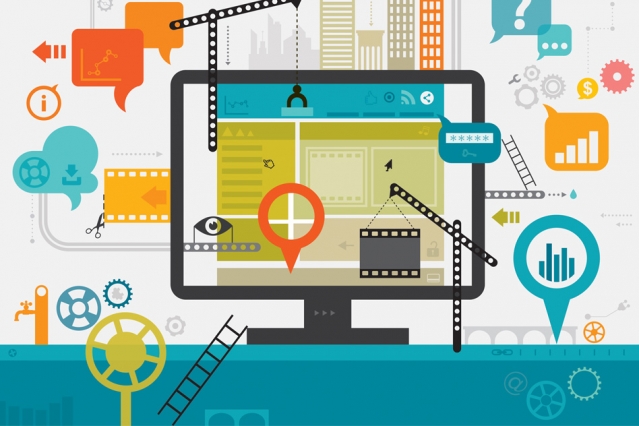 Website Development is a booming profession especially in Sri Lanka and a lot many newcomers are entering into it. Thus we at web design Sri Lanka are bringing out the various points that beginners should keep in mind while developing a website.
Keep it simple and concise:
A website should be simple and easy to understand. The reason is that a user will close your web page immediately in case he/she finds it difficult to understand. So, in order to make it user friendly, remove the extras on your website and keep only what all is necessary.
Update your website regularly:
The worst turn off for any website user is stale content. So keep updating your website with fresh content from to time to time. This won't just make your website attractive in front of users but will also help it move up the rankings of search engines.
Only add content that is necessary:
Keep this fact in mind that no one is opening your website to know any extra than his purpose. So no need to add statistics and other unnecessary information on the background. In case you want to add the details of an organization, write them separately on a contact us page.
Your website look of your website should be in accordance to the niche is made upon:
The interface of the website actually matters a lot. You cannot make a business website funky and you cannot make a sports website professional. The look of the website is the first influence on the visitor. So, remember to design your website as per its niche.
Remember to keep the links short:
Now suppose the link of a webpage on your site is www.abcd.microsoft_surface_the_tab_which/-crossed_google_nexus_in_sales. It won't look nice and furthermore it would pull the rank of your webpage down. So, reduce it to www.abcd.microsoft_surface. This would actually look nice and will not have any negative impact on the SEO if the webpage.
Keep the quality of written content on your website high:
Grammatical mistakes have a very negative effect on the reputation of your website. Poorly written articles are a clear indicative that your website is substandard. SO remember this point while developing the content of your website.
Never copy the exact design of your website:
Although you may refer the designs of other websites, it is advisable to never copy them. In case anyone finds it out, it may have a serious impact on the reputation of your website. And furthermore it may even attract a lawsuit in case the owner of that website finds it out.